We are a ¼ mile down a dirt road, parked feet from the turquoise water of Playa Escondida on Bahia Concepcion. There are no alarm clocks, no name badges or uniforms, no one calling my name to tell me someone needs me or that I have a phone call. It's been three days, and besides Pete I've only spoken to a few people. Mostly just to say "No, Gracias" to the folks who venture down to our more secluded end of the beach to sell hammocks, rugs or other souvenirs. Occasionally we buy some shrimp, firewood or vegetables. On one glorious day, only moments after we say we are craving it, an ice cream truck shows up, music and all.
The mornings are my favorite. Pete usually wakes at sunrise to make coffee. I linger in bed and watch the sun peak over the horizon through the window of our camper. It's chilly out, but comfortable. The water is calm and we see odd sea birds catch their breakfast. My yoga mat, that I thought may collect dust, gets regular use. My sun salutations are laughable but there's no one around to notice.
We take regular walks to the neighboring beaches. The afternoons are windy and the water cold but it's still one of the most beautiful place I've ever seen.
One day a Canadian named Jack pulls up to shore on his boat and offers to take us to the island with the sandy cove we've been oogling but could not reach. He explains it is called Dead Dog Beach because sailors buried their canine friends there. On our short boat ride we come across a group of dolphins, more than I've ever seen, chasing a school of fish. I envy his ability to explore this water and wish we had a boat of our own.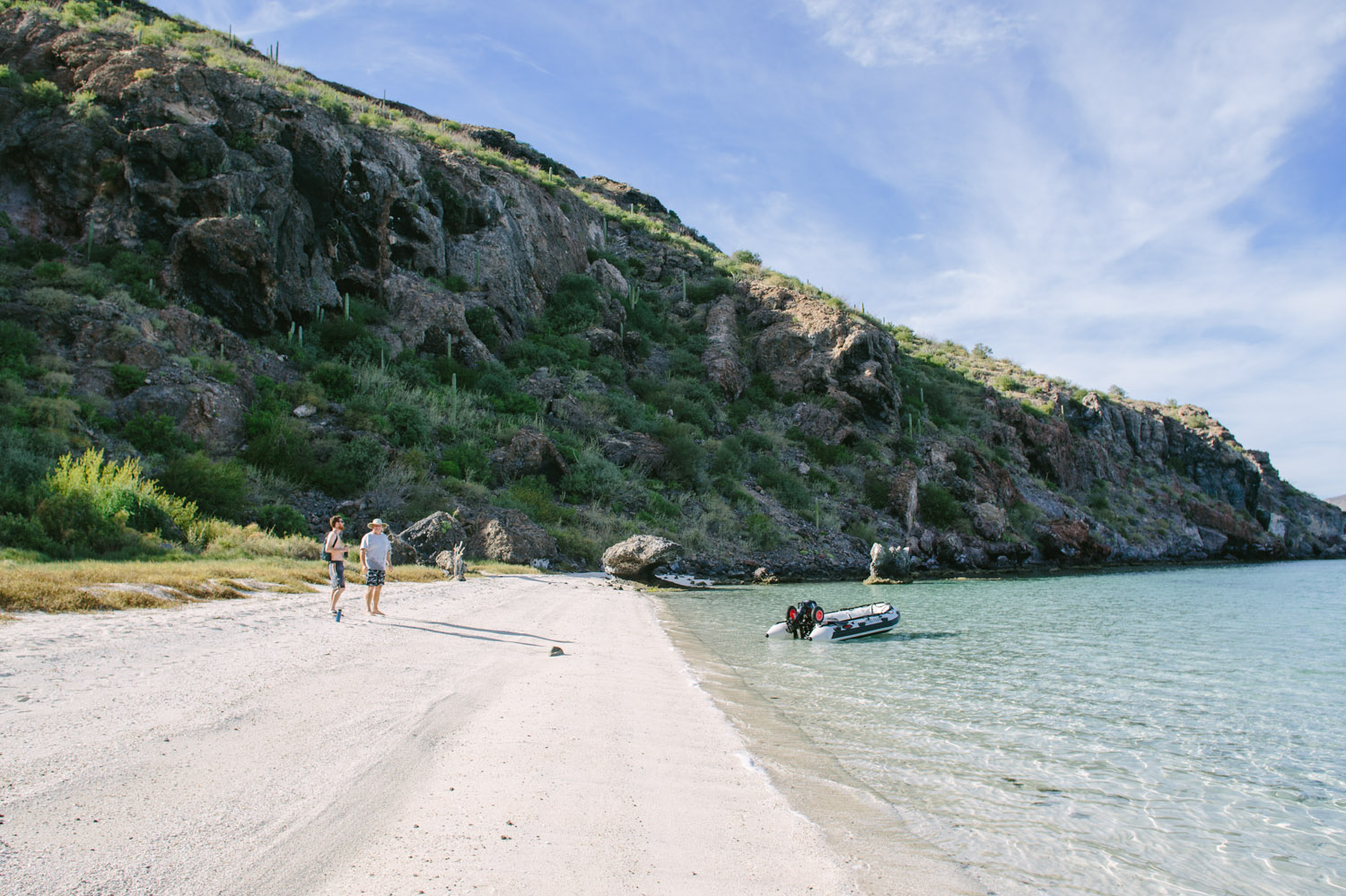 When the sun starts to fade into the ocean Malta and I go for a run. Our evenings are spent cooking. An activity we haven't had the time or energy to do in the previous months. Pete starts a fire. The wood smells strange, like sage and mesquite.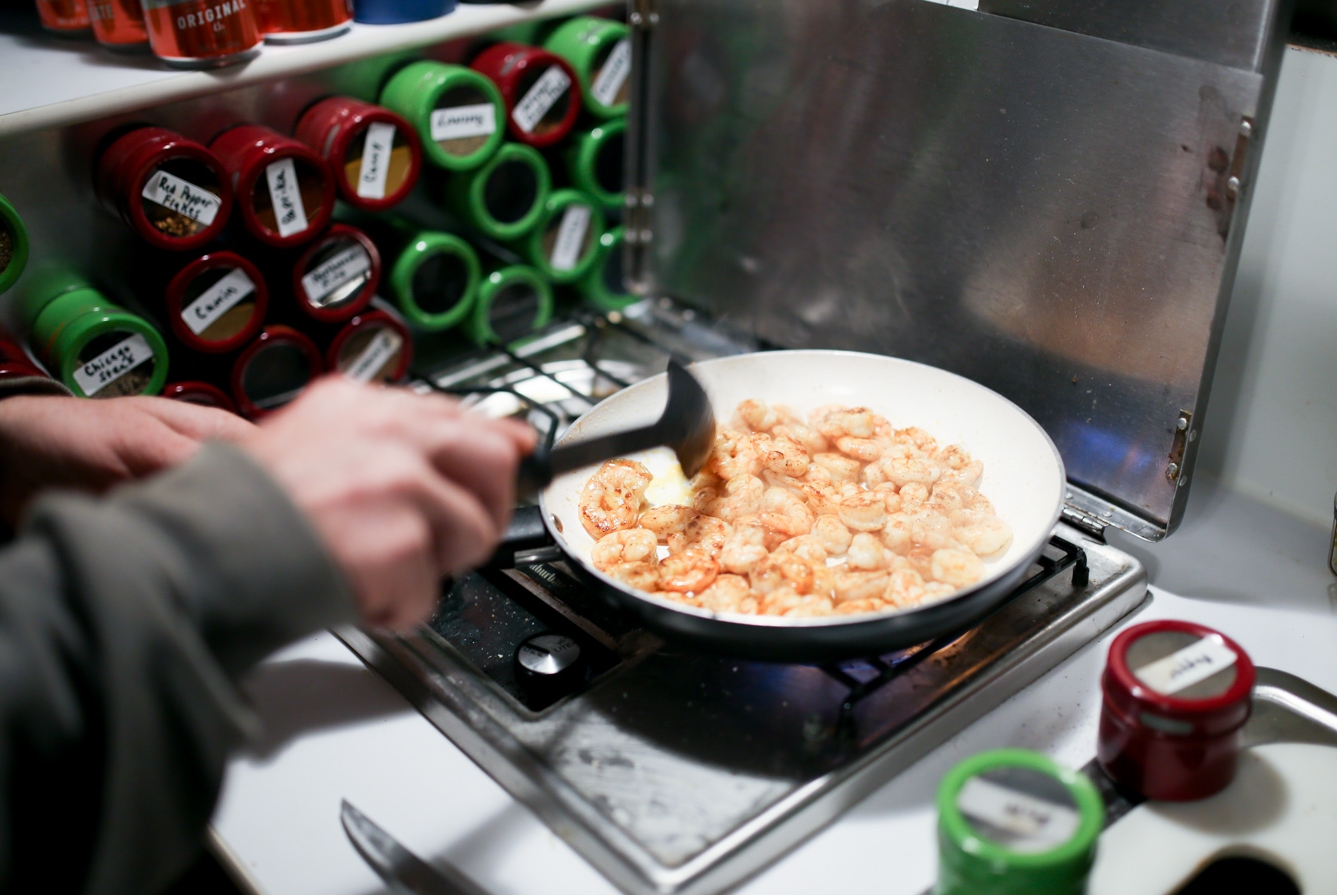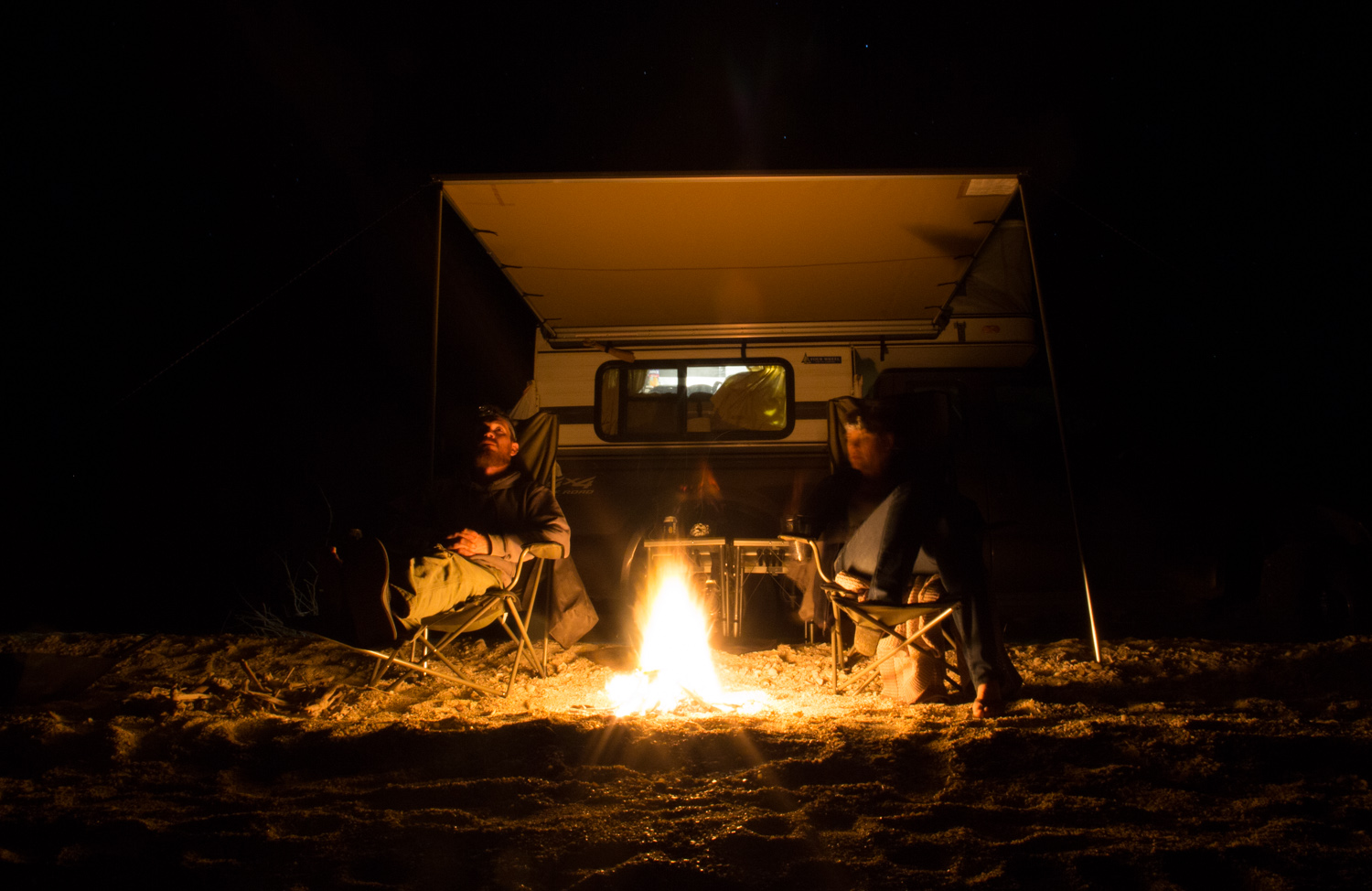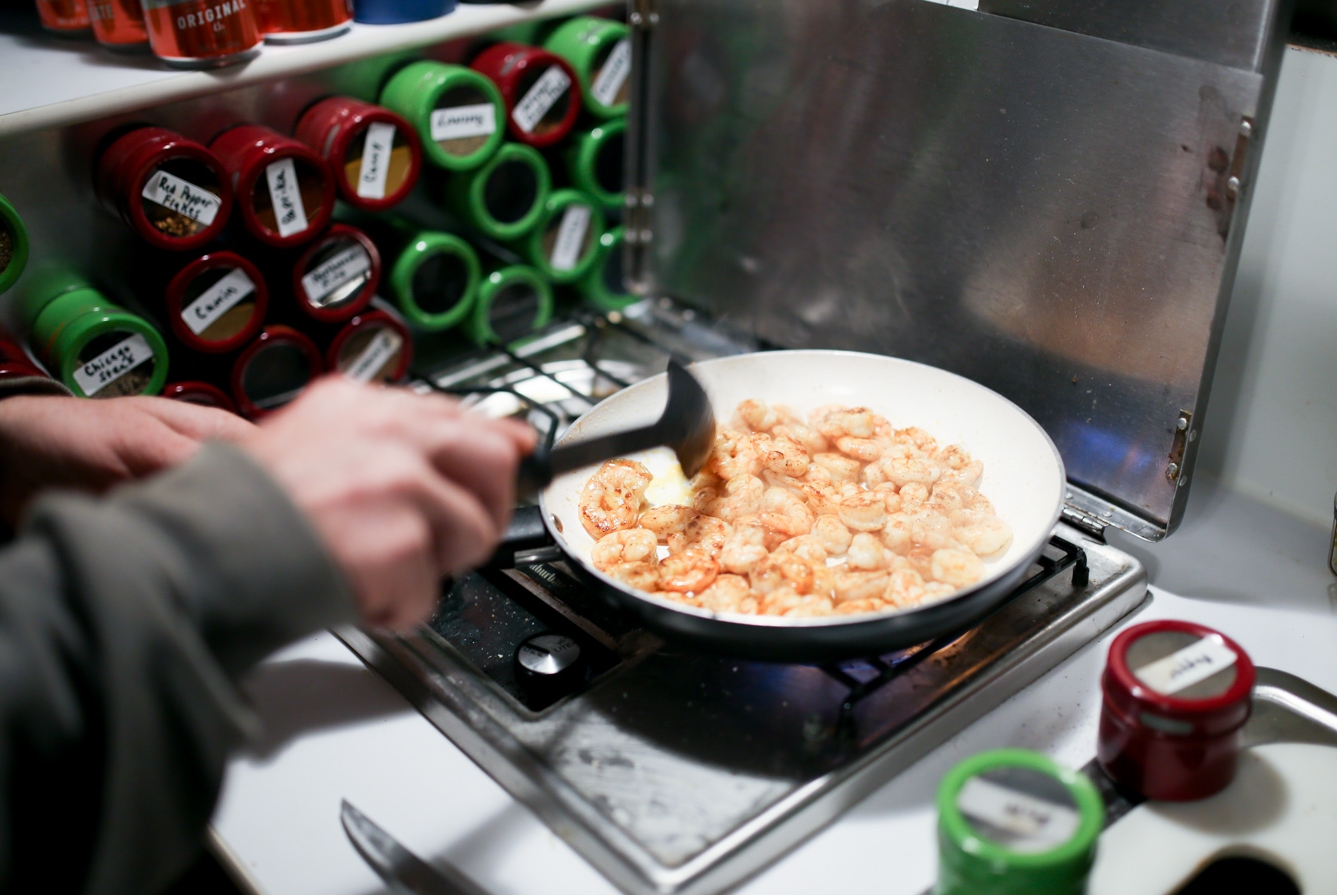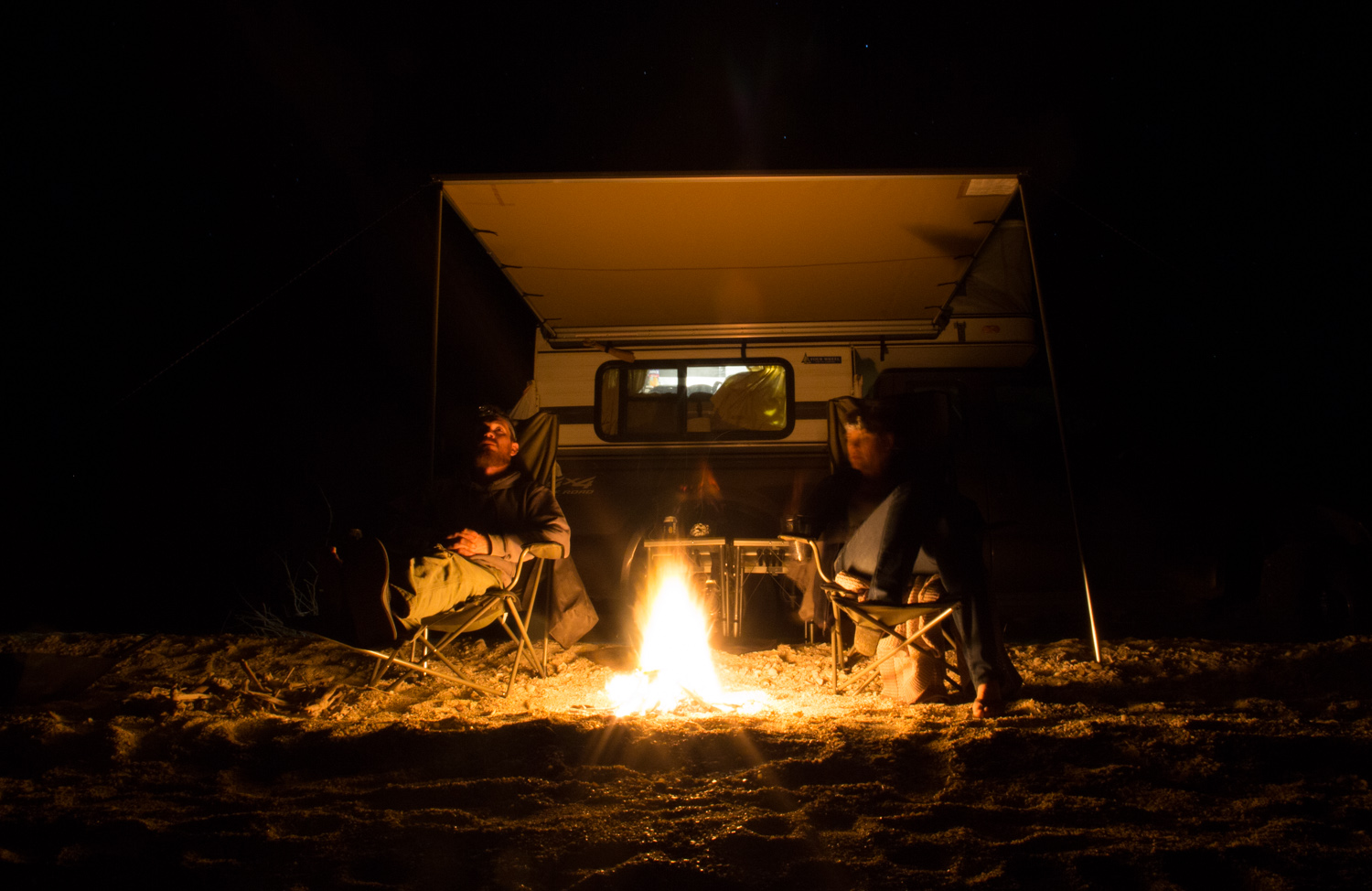 After the fire dies down we star gaze; learning new stars and constellations with a star map our friends gave us. I now know that to the East, the bright twinkling star below Orion is Sirius, part of Canis Major. We can identify Gemini and Auriga. I'm ashamed to say that in 40 years I've never taken the time to acquaint myself with the night sky. I'm not sure our busy lives have permitted it, but that's partially what this trip is about; slowing down and learning new things. Maybe tomorrow we'll change it up and look to the south.