Natasha and I aren't much of city people. We're typically more at home on top of a mountain or on a deserted beach miles from civilization. That being said, there are a few cities that we've been excited to see since starting our trip. Guanajato is one of them. When we were doing our research, one picture kept popping up over and over again, and we always said, "I can't wait to stay there!"
Brightly colored buildings cling impossibly to the steep hillsides, and the colonial architecture makes you feel like you've been dropped in 18th century Europe.
The roads are narrow and winding, following the contours of the land. Where a hill is to steep for a road, they simply dug tunnels. There is such an extensive underground road system here that there are intersections with traffic lights and on-street parking. We had to walk one of these tunnels everyday to get from our camp spot to the city center. It was a bit nerve wracking doing a tightrope walk with cars zipping by.
We happened to arrive here just before Semana Santa (the week leading up to Easter). This is kind of a crazy time everywhere in Mexico, but in Guanajato they have their own special celebration. Dia de las Flores (Day of Flowers), a tradition started by the local miners, takes place on the sixth Friday of lent, a week before Good Friday. The Thursday night before, the streets are thronged with thousands of people. Food stalls line the streets, as well as hundreds of vendors selling flowers (both real and silk) and colorfully painted eggs that have been emptied and filled with confetti. These are for smashing over the heads of friends and family. On Friday, stacks of flowers are brought in by the truckload to be sold for the altars that are traditionally set up to honor Our Lady of Sorrows, the patron saint of miners.
With the celebration over, the pace of the city calmed somewhat. It seemed like a good time to have a lazy afternoon at the ballpark. I'm not really a baseball fan, but going to a game has always seemed more about drinking beer and eating junky food than about watching guys swinging a stick at a ball. The weather was perfect, and the beer and junk food didn't disappoint. And it turns out the most entertaining part of the day was the fans. Well, one fan in particular. My knowledge of Spanish curse words is somewhat limited, but I could tell this guy was an artist. He would lead his group of friends in a series of chants and cheers and then let out a stream of swearing that had us rolling in the bleachers even though we only caught every third word or so.
Between the food stalls set up for the festival, the ones that are always there, and all the fantastic restaurants, it was hard at times to decide what we wanted to eat. We figured the best policy was to just try a little bit of everything and you can't go wrong. The city also had a very cool bar scene.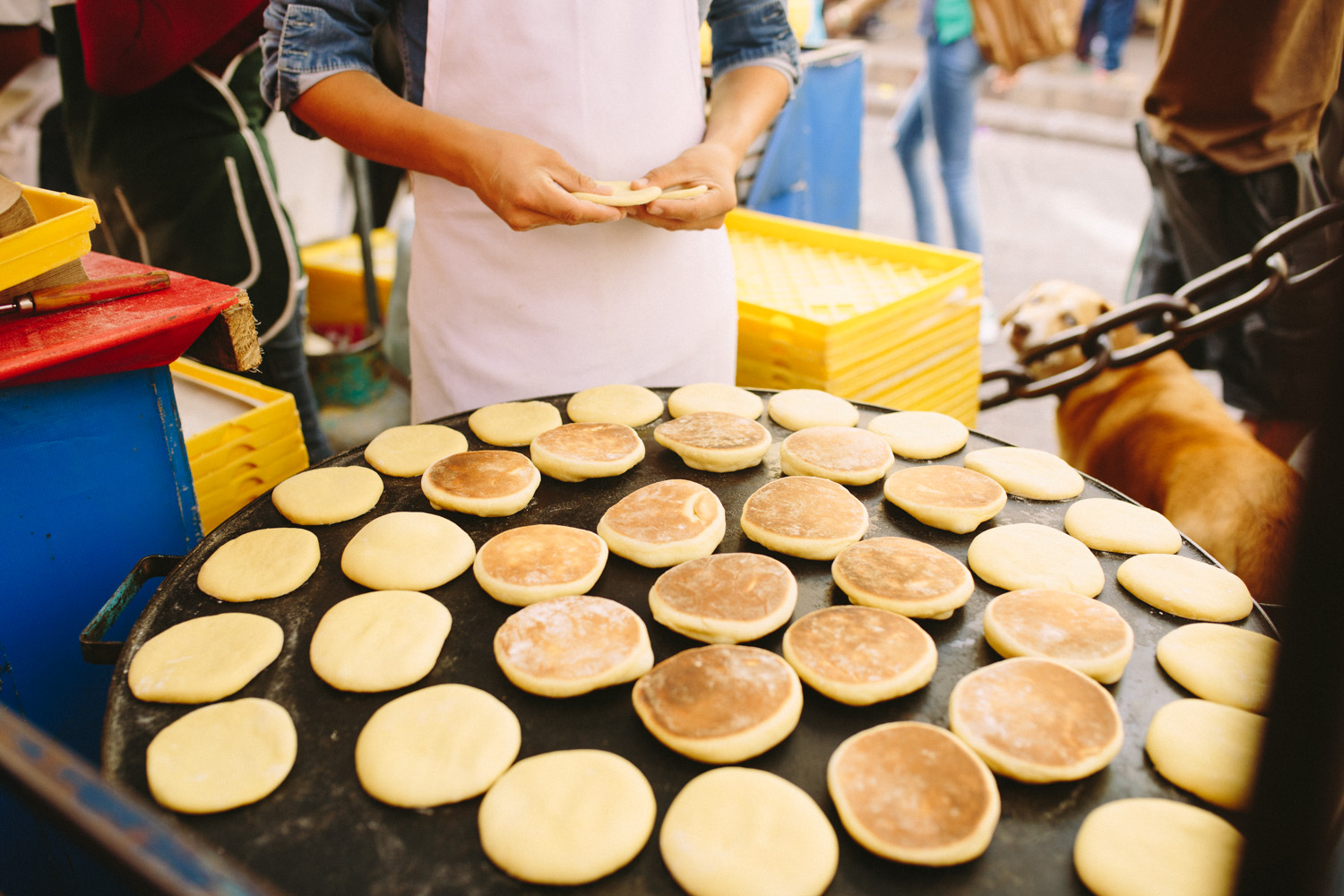 It's worrying at times to take Malta out on the town, never knowing if she'll be allowed inside places. For the most part, though, Mexicans have a pretty laissez faire attitude towards dogs in public places. In Guanajato she was welcomed just about everywhere we went. Luckily she has become extremely laid back, even in large crowds with disco lights and loud music.
On one of our last days there we decided we should have a look at some of the museums. The first stop was the Diego Rivera Museum. Probably Mexico's most famous artist, he was born in Guanajato and lived there until he was six. They've converted the house he grew up in into a museum showing original paintings plus many sketches for his murals. Sadly, no photography allowed inside the museum.
Stop two was the Exhacienda San Gabriel de Barrera. It is a sprawling estate of what was once a wealthy mining family. There are 17 gardens, each with a different theme (English, Oriental, etc.).
The house and attached chapel have been turned into a museum with period furnishings.
Our experience in this awesome city was only made better by the company of old friends and the acquaintance of new ones.