Since having arrived in mainland Mexico, we've experienced the change from dry desert days with cool nights to the sultry tropical heat and humidity that never quite abates as the sun goes down. Driving is different too. Instead of narrow two-lane Mexico 1 that traverses Baja, we're now driving on two-and-a-half-lane highways. It's an interesting concept, as long as everyone on the road is paying attention. The shoulder on both sides is a half a lane wide. When you want to pass, you simply creep over to straddle the center line, and traffic on both sides is expected to get over to create a third lane down the middle of the road. We haven't seen any wrecks so it must be working. It does keep you on your toes though, as you really have to pay attention ahead and behind.
Caravanning, we left Mazatlán, following our friends down the coast.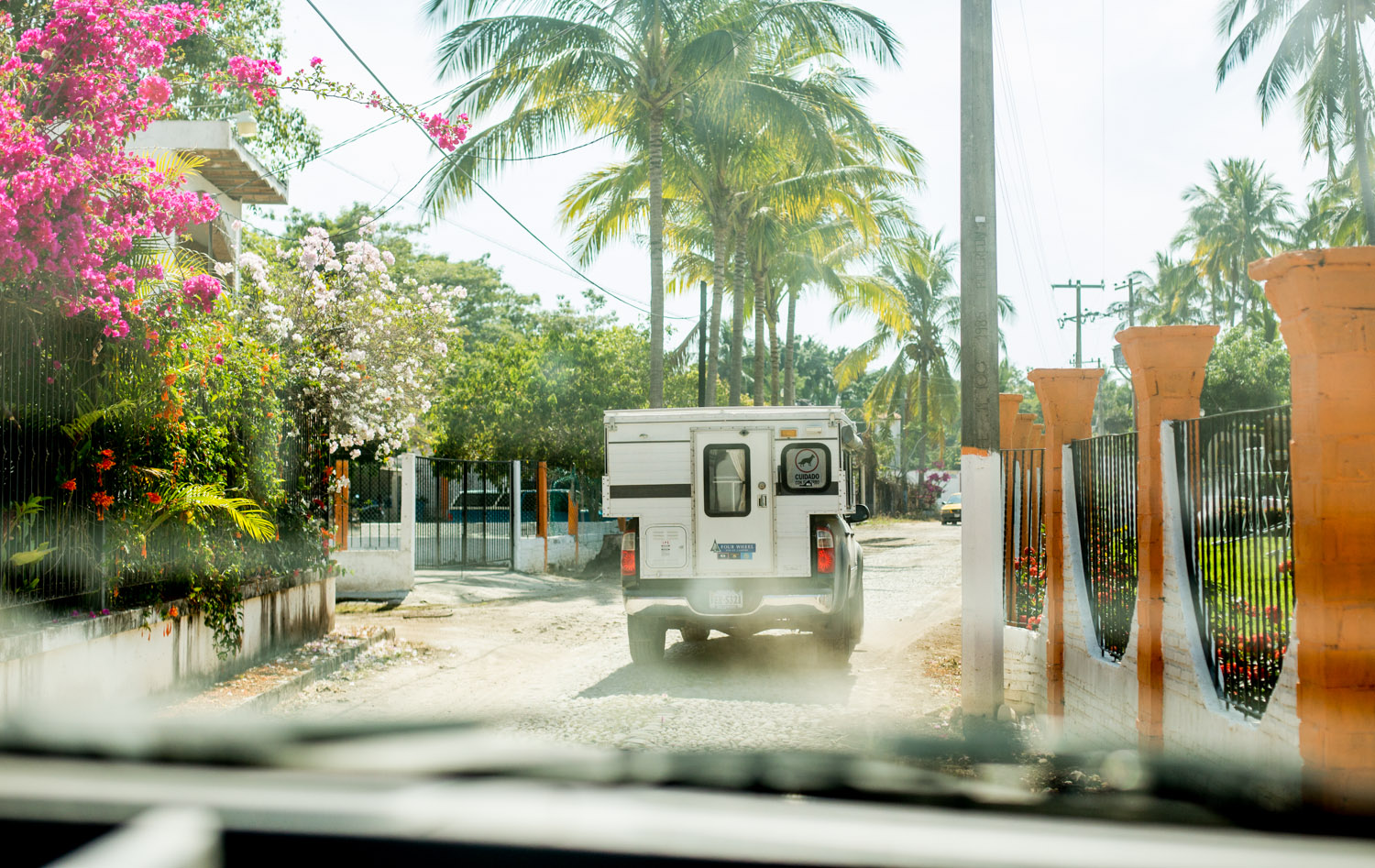 We'd decided on a place to camp for the night that, from the description, sounded like more of a stop-over than a destination. But as we pulled into the beautifully manicured grounds of the Paraiso Miramar Hotel, we thought we might stay an extra day. One extra day easily turned in to four.
It was right on the coast, but the shore was rocky and not good for swimming. But they made up for it with a beautiful swimming pool (our first pool since starting the trip). The area for campers was a grassy field where you can set up under mango and star fruit trees for shade. There was water and electricity spread throughout for easy access and clean bathrooms with hot showers. After spending so much time boondocking on beaches it felt like we were on vacation.
A little taste of resort living at Mexico camping prices, with a small village a short walk down the beach that we would venture to occasionally for dinner on the beach or just to get some supplies.